 How to Win the Day with James Whittaker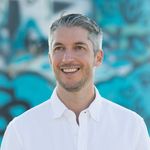 Subscribe and listen on:

Apple Podcasts 

Spotify

iHeart Radio

Google

Podchaser

Podcast Addict

Deezer

JioSaavn
When you're looking in front of the mirror, that's your greatest ally — and it's also your biggest enemy.
James Whittaker — entrepreneur and host of the "Win the Day with James Whittaker" podcast — joins Connor to discuss the inspiration for his interview-focused motivational podcast and dive into the principles underlying his "Win the Day" mentality. Learn about the value of envisioning your ideal personal and professional life by regularly charting your goals and articulating your purpose in a written success plan.
Key Takeaways
Maximize your podcast's ROI — especially connections and relationships — by properly preparing for and researching interview guests.
Realize "winning" starts within you and manifests through your intentions and actions.
Prioritize disciplined processes over motivation, even if they involve sacrifice or discomfort.
Hope you enjoyed this episode of B2B Mentors! Make sure to subscribe on your favorite podcast platform. Leave us a 5-star review so your friends and colleagues can find us too. B2B Mentors is brought to you by Proven Content. Head to ProvenContent.com to learn more.
Watch the full interview below: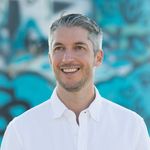 James Whittaker is a three-time bestselling author, award-winning entrepreneur, and host of the "Win the Day with James Whittaker" podcast. He's helped thousands of people in 20+ countries to Win the Day® every day and has personally coached Olympic gold medalists, billion-dollar CEOs, and special forces operators. He is an author for the Napoleon Hill Foundation, a speaker for SUCCESS magazine, and Executive Producer of the multimillion-dollar film "Think and Grow Rich."
Connect with James on Instagram – instagram.com/jameswhitt
Connor Dube is Chief Marketing Officer at Proven Content, an industry leader in B2B social selling and content strategy, Co-Founder of the Mile High Mentors Podcast, and Founder of B2B Mentors. Building his first business at seven, he's gone on to create multiple companies and supporting his clients approaches to adding multiple 8-figures to their sales pipeline with his innovative approach to Social Selling. As a current leader in sales and marketing strategy for complex industries, Connor's been featured in top podcasts, resources, and stages, including MSU Denver's current sales and marketing curriculum.
Connect with Connor on LinkedIn: linkedin.com/in/socialsellingexpert or email him at connor@provencontent.com