 7-Crucial Criteria for Navigating a Successful Marketing Career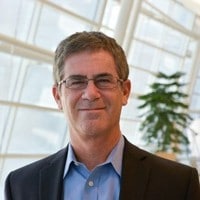 Subscribe and listen on:

Apple Podcasts 

Spotify

iHeart Radio

Google

Podchaser

Podcast Addict

Deezer

JioSaavn
You can't be overcome by fear of failure. You have to be more excited by the opportunity for success.
Episode Summary
Grant Johnson — CMO of Emburse — joins host Connor Dube to talk about how to be successful in your marketing career. Learn Grant's seven criteria for personal and professional success in business. From company culture to business model and financing, what should you know about — and value in — the place you work?
Key Takeaways
Be intentional about your life and career. Make choices you're comfortable with in the short and long term. In some cases, the best decision you can make is saying no. Take your time, do your research, and trust your instincts. You'll be happier in the long run.
Look beyond marketing channels at avenues for expansion in your marketing efforts. Avenues include channels, but you can also examine opportunities for geographical, referral or resale, and product or product line expansion.
Digital savvy is essential. Everyone should have it. Work to increase digital capability within your organization to take full advantage of the opportunities offered by the digital space — whether it's a website, social media, a webinar, or an online community. Digital marketing is quick, flexible, and always available.
Recommended Reading
The CMO Manifesto: A 100-Day Action Plan for Marketing Change Agents — John F. Ellett
Hope you enjoyed this episode of B2B Mentors! Make sure to subscribe on your favorite podcast platform. Leave us a 5-star review, so your friends and colleagues can find us too. B2B Mentors is brought to you by activeblogs.com. Head over to our Content Trifecta page to schedule a chat with Connor about custom marketing content solutions for your company and the Content Trifecta effect!
Watch the full interview below: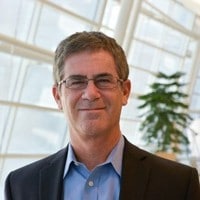 About Grant Johnson:
As a seasoned Chief Marketing Officer with multiple successful exits, Grant Johnson currently leads global marketing for Emburse, overseeing marketing strategies, programs, and tactics designed to increase market leadership, generate demand, and enhance customer advocacy.
Follow Grant on LinkedIn here: linkedin.com/in/grantejohnson
Learn more about Emburse here: emburse.com
About Connor Dube:
Connor Dube is Sales & Marketing Director at Active Blogs, an industry leader in B2B social selling and content strategy, Co-Founder of the Mile High Mentors Podcast, and Founder of B2B Mentors. Building his first business at seven, he's gone on to create multiple companies and supporting his clients approaches to adding multiple 8-figures to their sales pipeline with his innovative approach to Social Selling. As a current leader in sales and marketing strategy for complex industries, Connor's been featured in top podcasts, resources, and stages, including MSU Denver's current sales and marketing curriculum.
Connect with Connor on LinkedIn: linkedin.com/in/socialsellingexpert or email him at connor@activeblogs.com