 How Neuromarketing Can Help You Persuade Anyone, Anywhere, Anytime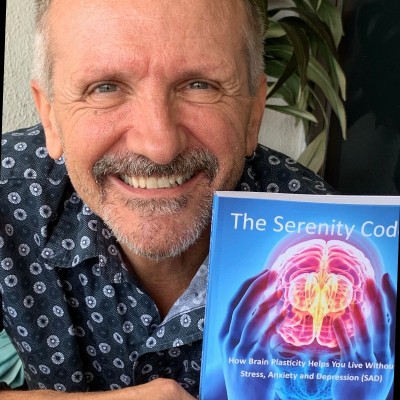 Subscribe and listen on:

Apple Podcasts 

Spotify

iHeart Radio

Google

Podchaser

Podcast Addict

Deezer

JioSaavn
It's super easy always for you to be complicated, but it's very hard to be simple.
Episode Summary
Christophe Morin, aka Dr. Christophe, joins Connor to delve further into neuromarketing and the science of persuasion. Learn more about the ability of humans to accurately assess their own behavior, the importance of ethics in neuromarketing, the scientific method for measuring persuasion, and how Dr. Christophe is now applying neuroscience to restore balance to the nervous system suffering from depression, anxiety, and stress.
Key Takeaways
Human beings are unreliable reporters of the reasons for their behavior. We can learn more about human behavior — and the motives behind it — through observation than we can from dialogue. Humans are limited in their ability to describe their own experience. We have something like 60,000 emotions and only 6,000 words to describe them.
Because the primal brain is responsible for helping us avoid suffering and protecting us from harm, it doesn't respond to positive messages. If it's not urgent, if everything is fine, the primal brain is not engaged. It's the first station of processing, and it wants to know the answer to three questions: Why? Why now? And why me? If these three questions are not addressed by the primal brain, your message will never make it to the rational brain.
People say they like choice. We even demand more choices. But we don't really like it — because choice is a cognitive burden. So, the brain only ever really acknowledges one choice.
More Highlights
Check out Dr. Christophe's books:
The Persuasion Code: How Neuromarketing Can Help You Persuade Anyone, Anywhere, Anytime [Co-authored with Patrick Renvoise]
The Ultimate Neuromarketing Research Guide: Neuroscience, Methods, and Ethics
The Serenity Code: How Brain Plasticity Helps You Live Without Stress, Anxiety, and Depression (SAD)
Hope you enjoyed this episode of B2B Mentors! Make sure to subscribe on your favorite podcast platform. Leave us a 5-star review, so your friends and colleagues can find us too. B2B Mentors is brought to you by activeblogs.com. Head over to our Content Trifecta page to schedule a chat with Connor about custom marketing content solutions for your company and the Content Trifecta effect!
Watch the full interview below: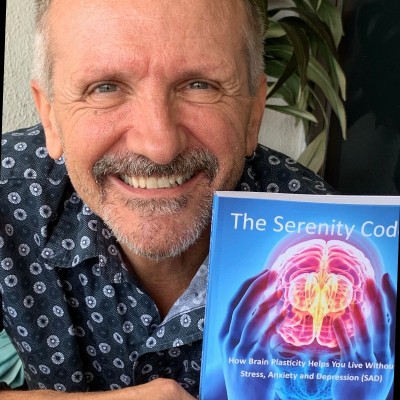 About Christophe:
Christophe Morin is CEO and Co-founder at SalesBrain, Neuromarketer, Growth Marketer, Author & Speaker. With over 30 years of experience in marketing, consumer research, and advertising effectiveness, Christophe's passion is to understand and predict consumer behavior using cutting-edge science. Christophe has run and started many businesses as well as held senior positions in several publicly traded companies.
Follow Christophe Morin on LinkedIn here: linkedin.com/in/christophemorinphd
About Connor Dube:
Connor Dube is Sales & Marketing Director at Active Blogs, an industry leader in B2B social selling and content strategy, Co-Founder of the Mile High Mentors Podcast, and Founder of B2B Mentors. Building his first business at seven, he's gone on to create multiple companies and supporting his clients approaches to adding multiple 8-figures to their sales pipeline with his innovative approach to Social Selling. As a current leader in sales and marketing strategy for complex industries, Connor's been featured in top podcasts, resources, and stages, including MSU Denver's current sales and marketing curriculum.
Connect with Connor on LinkedIn: linkedin.com/in/socialsellingexpert or email him at connor@activeblogs.com