 How to Be Fluent with Your Company Why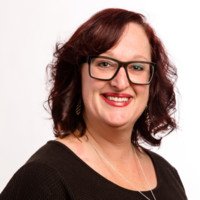 Subscribe and listen on:

Apple Podcasts 

Spotify

iHeart Radio

Google

Podchaser

Podcast Addict

Deezer

JioSaavn
I like the complexity of a B2B conversation. It's not a single buyer — I talk to you, and then you go buy a thing. It's a lot more intricate than that.
Episode Summary
In this episode, Jennifer Pockell Dimas — Chief Marketing Officer at Qumu Corporation — joins Connor to talk about the complexities of B2B and effective targeted marketing. Learn how marketing efforts can target industry pain points with actionable solutions, how to build on existing successes with internal programs that encourage innovation and experimentation, and why it's necessary to continuously verify your message with feedback from stakeholders.
Key Takeaways
Alignment comes from the whole organization answering, "What's our why?" with the same unique, and unified, response.
Successful marketing campaigns require omnipresence. Don't limit your channels. Be everywhere!
Be flexible. It's easy to get buried in data and new information. Be prepared to be wrong and make adjustments as necessary, but don't get stuck pursuing perfection at the expense of movement and growth.
Check out womeninrevenue.org for information on upcoming events and mentorship programs for women in customer success, sales, and marketing roles.
Hope you enjoyed this episode of B2B Mentors! Make sure to subscribe on your favorite podcast platform. Leave us a 5-star review, so your friends and colleagues can find us too. B2B Mentors is brought to you by activeblogs.com. Head over to our Content Trifecta page to schedule a chat with Connor about custom marketing content solutions for your company and the Content Trifecta effect!
Watch the full interview below: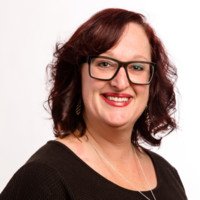 About Jennifer Pockell Dimas:
Jennifer Pockell Dimas has held leadership positions at high-growth, B2B enterprise software companies like Gigster, Plex, Demandbase, Egnyte, and Polycom. She is passionate about understanding the global market and creating and maintaining connections — with customers, prospects, investors, influencers, employees, and partners.
Find Jennifer on LinkedIn.
About Connor Dube:
Connor Dube is Sales & Marketing Director at Active Blogs, an industry leader in B2B social selling and content strategy, Co-Founder of the Mile High Mentors Podcast, and Founder of B2B Mentors. Building his first business at seven, he's gone on to create multiple companies and supporting his clients approaches to adding multiple 8-figures to their sales pipeline with his innovative approach to Social Selling. As a current leader in sales and marketing strategy for complex industries, Connor's been featured in top podcasts, resources, and stages, including MSU Denver's current sales and marketing curriculum.
Connect with Connor on LinkedIn: linkedin.com/in/socialsellingexpert or email him at connor@activeblogs.com