 How to Fly High in the Aerospace and Aviation Markets with Ashley Ring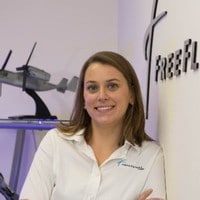 Subscribe and listen on:

Apple Podcasts 

Spotify

iHeart Radio

Google

Podchaser

Podcast Addict

Deezer

JioSaavn
What's the secret to growing your business from 60 to 2600 customers? How do you maintain relationships and keep your business afloat even during a pandemic? You might be surprised to learn that you already know the answers to both. On this episode of B2B Mentors, we spoke with Ashley Ring, VP of Sales and Marketing for FreeFlight Systems, who achieved both feats.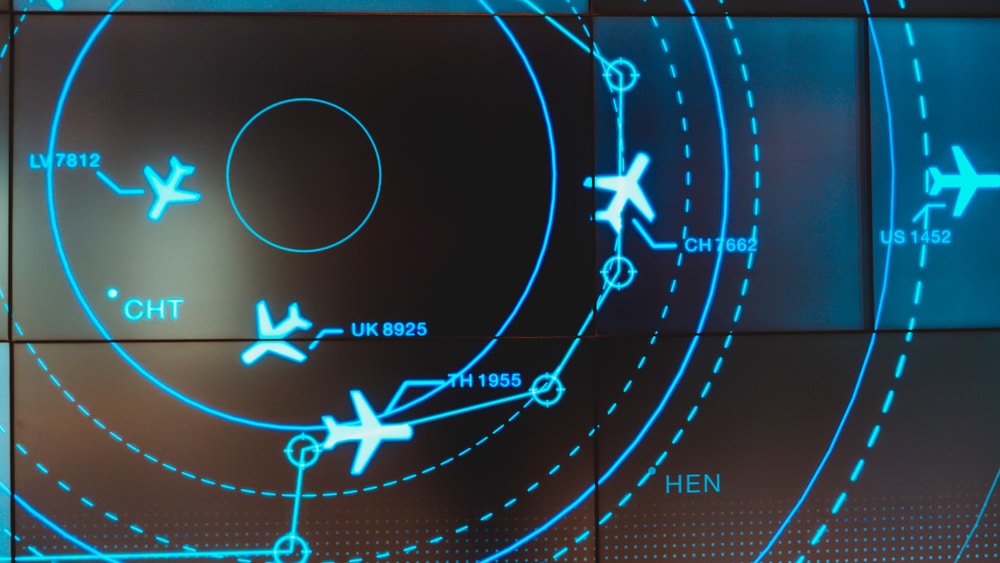 What are some perspectives about the aviation industry that a lot of people don't know?
[AR]: A lot of people think that if you want to work in the aviation industry you would become a pilot or a flight attendant or air traffic control … which are all great careers and we need all of those people.  But there's a whole other set of industry professionals in the aviation world and aerospace world that really run the business, and really understand the safety of flight issues and keep everyone communicating with each other. Technology has become so important to flying, adding a whole other layer of the Internet of Things (IoT) into flying that haven't been used before. It's more than the pilot looking out the window and seeing what's out there. Instead, technology is giving him or her all of that information on an iPad and changing the way that pilots fly around the world.
What are some of the unique nuances and approaches you've taken to sell into the aerospace and aviation industries?
[AR]: We have specifically developed our channel. We sell high-end, certified avionics products, which are not something that you could just go out and buy and put it into your aircraft yourself. You have to have certifications and training. So we have deliberately built out a channel of dealers that sell for us, do installations, hold the warranties, etc. We have deliberately built out this network around the world. When I started here, we had around 60 customers and now we have 2600, and they are in every facet.
We deliberately built our team to include outside sales representatives, as well as a technical support team to address troubleshooting questions or provide needed documentation, etc. We also had dedicated representatives to handle customer service, including entering orders and making sure that things are moving on the production side. As we grew, we added team members to scale our business and ensure we remained very intentional about how we treated our customers.
FreeFlight is a small company in the world of aerospace, but we have intentionally made relationships and partnerships with larger organizations like Boeing and Lockheed. And we have been able to do that because of our attention to customer service and technical support. We do compete with them in certain ways, but we are a value-add to them as well.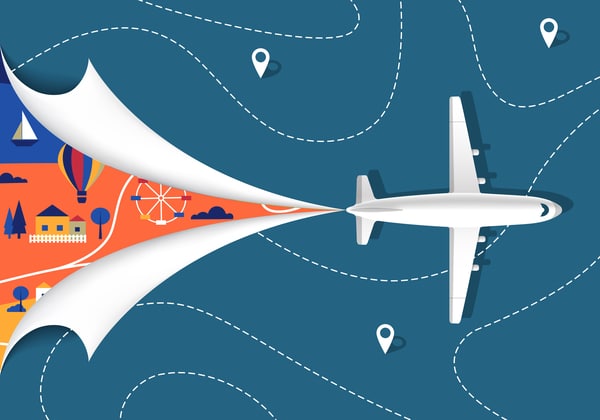 With everything going on with COVID-19, you mentioned that you had to get creative with marketing, reaching new markets, and maintaining relationships with your existing clients. Can you share more about that?
[AR]: At the beginning of the coronavirus pandemic, I told my sales representatives to stop selling and, instead, call our top customers and make sure they're ok and their teams are ok. We asked our customers to let us know if we could help them with, whether that meant extending payment terms, assisting them with their customers, or providing any resources that were available to us. We practiced empathy, and that was really key to us being successful in those first 40-45 days of the coronavirus and our shutdown.
We then started a "pay it forward" program. We didn't want to offer a coronavirus discount because that didn't feel very tasteful, but we did want to do something that would highlight all of these customers around the world in aerospace that are really important to us and to the industry. So every week we would pick three great dealers and industry partners. We extended all of their warranties for an extra year, so if they had customers that pushed back for financial reasons, that wouldn't affect any of their businesses. We wanted to support our communities, too, so for every order placed, we gave back a percentage to the Dallas Food Bank. It was really important to us to not only support our customers, but our community as well.
We were very lucky to be able to have some military programs that we had been working on for years come to fruition at the very beginning of the coronavirus pandemic. So luckily that has been able to sustain us as commercial operations have slowly started to come back.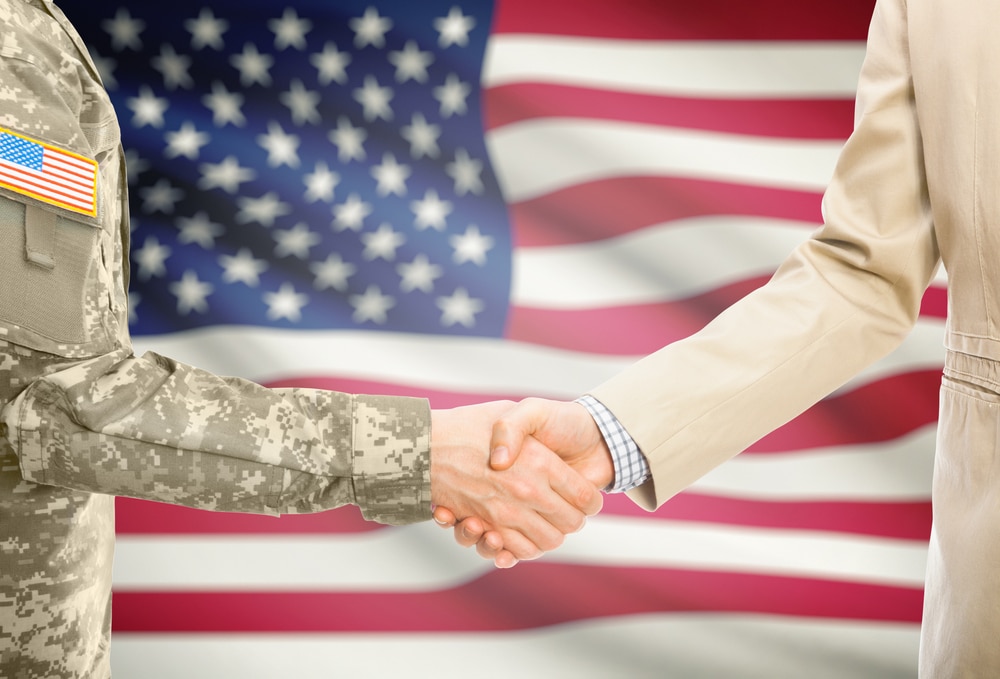 Any recommendations you would make for others to sell into government contracts successfully?
[AR]: Find really good partners. It's very hard for companies that are FreeFlight size to sell directly to a government contractor or Department of Defense (DOD) contract. But finding the people who are going to be installing into an aircraft or providing support into the aircraft — those are the people who are going to win the contract for you because it comes full circle. You go from selling a product to the government to providing a solution and a service, which completes the whole picture for them.
So, for example, we sell very high-level certified avionics products and there's a lot of certifications and drawings and things that go along with that. We have found a lot of partners within the industry to provide those installations and certification efforts. When a customer comes to us and says "we have a 747 with this type of equipment on board," we are experts in what the solution is to make their aircraft fly better and meet compliance. And I think that's where we have really been able to be successful – putting people together to solve the problem.
There's no secret sauce. It's about being responsive, patient, and just being kind at the end of the day.
Watch the full interview below: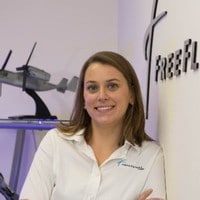 About Ashley Ring:
Ashley Ring is an experiences aviation and aerospace business development leader and current VP of Sales and Marketing for FreeFlight Systems, a NextGen Avionics company based in Dallas-Ft. Worth area.
Learn more about FreeFlight Systems: https://www.freeflightsystems.com
About Connor Dube:
Connor Dube is Sales & Marketing Director at Active Blogs, an industry leader in B2B social selling and content strategy, Co-Founder of the Mile High Mentors Podcast, and Founder of B2B Mentors. Building his first business at seven, he's gone on to create multiple companies and supporting his clients approaches to adding multiple 8-figures to their sales pipeline with his innovative approach to Social Selling. As a current leader in sales and marketing strategy for complex industries, Connor's been featured in top podcasts, resources, and stages, including MSU Denver's current sales and marketing curriculum.
Connect with Connor on LinkedIn: https://www.linkedin.com/in/socialsellingexpert/ or email him at connor@activeblogs.com