 How to Have an Eye for Winning Marketing Strategies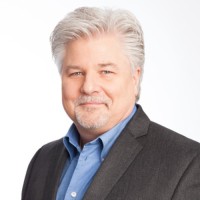 Subscribe and listen on:

Apple Podcasts 

Spotify

iHeart Radio

Google

Podchaser

Podcast Addict

Deezer

JioSaavn
The customer should be at the center of a marketer's universe.
Episode Summary
In this episode, Daniel Roth — Senior Marketing Executive, Advisor, and Consultant — joins Connor to talk about winning marketing strategies from familiar, traditional channels to modern digital and social media solutions. Learn how to speak about your competition, what you can do with marketing technology, and hear Daniel talk about the most important focus in all things marketing — the customer.
Key Takeaways
Everything is about the customer — what they like, what they want, and how they receive information. Your marketing approach, communication channels, and content direction should all stem from your customer.
Marketing automation is essential because it frees up time for thinking. Automate the mundane, everyday tasks, use the data you gather to pinpoint your approach, and then use the time you save to think about strategy and approach.
It's never a good idea to badmouth your competitors. Don't forget the person you're talking to likely played a part in choosing to go with the competition. In sales and marketing, your job is to demonstrate how your product can quantitatively do more for your customer.
Hope you enjoyed this episode of B2B Mentors! Make sure to subscribe on your favorite podcast platform. Leave us a 5-star review, so your friends and colleagues can find us too. B2B Mentors is brought to you by activeblogs.com. Head over to our Content Trifecta page to schedule a chat with Connor about custom marketing content solutions for your company and the Content Trifecta effect!
Watch the full interview below: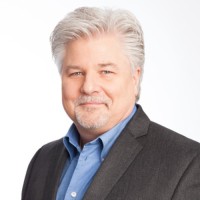 About Daniel Roth:
Daniel Roth has spent nearly 30 years as a marketing and sales professional in the healthcare space, in both medical devices and medical diagnostics. Over the last 20 years, he has held senior marketing positions — running several global and regional marketing organizations, directing product development through commercialization for large companies and start-ups alike, and serving B2B and B2B2C customer audiences. His breadth of cross-functional experience covers the entirety of the business and marketing continuum.
Follow Daniel on LinkedIn here.
About Connor Dube:
Connor Dube is Sales & Marketing Director at Active Blogs, an industry leader in B2B social selling and content strategy, Co-Founder of the Mile High Mentors Podcast, and Founder of B2B Mentors. Building his first business at seven, he's gone on to create multiple companies and supporting his clients approaches to adding multiple 8-figures to their sales pipeline with his innovative approach to Social Selling. As a current leader in sales and marketing strategy for complex industries, Connor's been featured in top podcasts, resources, and stages, including MSU Denver's current sales and marketing curriculum.
Connect with Connor on LinkedIn: linkedin.com/in/socialsellingexpert or email him at connor@activeblogs.com