 How to Leverage Neuromarketing to Net More Sales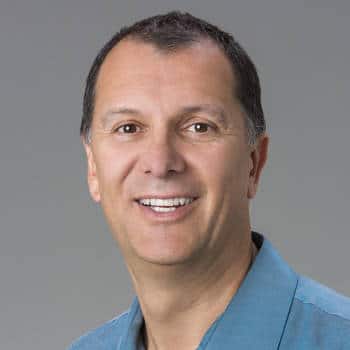 Subscribe and listen on:

Apple Podcasts 

Spotify

iHeart Radio

Google

Podchaser

Podcast Addict

Deezer

JioSaavn
I'm not a guru. I'm a scientist. So, I will never tell people, "Trust me." I always want to support what I say by using science. And the science that we talk about is the science of the human brain. —Patrick Renvoise
Episode Summary
This episode features Patrick Renvoise, Chief Neuromarketing Officer & Co-Founder of SalesBrain. Patrick is known for bringing neuroscience to bear on what is traditionally considered the "art" of marketing. His focus on scientific method provides an evidence-based perspective of how the primal, subconscious brain works, what it wants most, and how to engage it without offending the rational, conscious brain.
Key Takeaways
Neuromarketing is the scientific study of the brain's reaction to marketing messages. The "art" — in the "art and science of marketing" equation — is only as important as its messages are effective.
The primal brain is about 500 million years old, and it's still in charge. Humans like to think of themselves as rational beings, but an appeal to our primitive instincts will defeat our most logical arguments every time.
The primal brain prefers visual communication. Language hasn't been around long enough to affect human reaction the way graphics, photos, videos, animations, and other visual media will.
More Highlights
Are you violating Zoom etiquette? Patrick previews his upcoming LinkedIn course, Why We Hate Zoom and How Neuroscience Can Help, by sharing a couple of virtual meeting blunders that definitely bug you — whether you realize it or not. His first course, The Persuasion Code: The Neuroscience of Sales, is on LinkedIn now.
Recommended Reading:
Thinking Fast and Slow, by Daniel Kahneman
The Psychology of Influence, by Robert B. Cialdini
Predictably Irrational, by Dan Ariely
The Evolution of Consciousness, by Robert E. Ornstein
The God Delusion and The Selfish Gene, both by Richard Dawkins
Hope you enjoyed this episode of B2B Mentors! Make sure to subscribe on your favorite podcast platform. Leave us a 5-star review, so your friends and colleagues can find us too. B2B Mentors is brought to you by activeblogs.com. Head over to our Content Trifecta page to schedule a chat with Connor about custom marketing content solutions for your company and the Content Trifecta effect!
Watch the full interview below: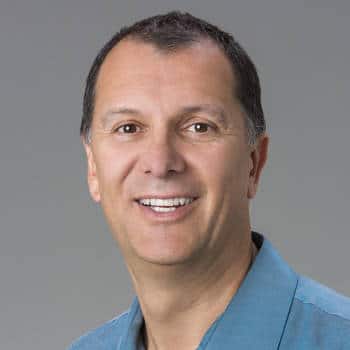 About Patrick Renvoise
An award-winning Author, International Speaker, Trainer, and C-level Coach, Patrick Renvoise pioneered the field of Neuromarketing. Based on a scientific understanding of how humans use their brains to make buying decisions, Patrick's expertise fuels:
Scientific Growth
Rapid Growth
Proven Growth
In the book The Persuasion Code, Patrick published NeuroMap® — the first scientific model of Persuasion. Translated into more than 15 languages, NeuroMap® reveals the key role of the primal brain in all human decisions. Daniel Kahneman, winner of the 2002 Nobel Prize for Economic Sciences, famously referred to the primal brain as "System 1."
Over the past two decades, Patrick has helped grow over 2,000 companies — including many in the Fortune 500 — by teaching them how to reach the primal brains of their customers. His clients include Airbus, Microsoft, Facebook, Prudential, Volvo, GE, Epson, Siemens, Hitachi, and more. In March 2020, because of COVID-19, Patrick began to focus on the differences in impact on the brain of face-to-face versus remote communication. Most recently, he has been commissioned by LinkedIn to create a new course entitled: Why We Hate Zoom and How Neuroscience Can Help. Patrick can be reached at patrick@salesbrain.com.
Neuromarketing: Understanding the "Buy Button" in Your Customer's Brain
The Persuasion Code: How Neuromarketing Can Help You Persuade Anyone, Anywhere, Anytime
About Connor Dube:
Connor Dube is Sales & Marketing Director at Active Blogs, an industry leader in B2B social selling and content strategy, Co-Founder of the Mile High Mentors Podcast, and Founder of B2B Mentors. Building his first business at seven, he's gone on to create multiple companies and supporting his clients approaches to adding multiple 8-figures to their sales pipeline with his innovative approach to Social Selling. As a current leader in sales and marketing strategy for complex industries, Connor's been featured in top podcasts, resources, and stages, including MSU Denver's current sales and marketing curriculum.
Connect with Connor on LinkedIn: linkedin.com/in/socialsellingexpert or email him at connor@activeblogs.com