 How to Overcome Adversity with the Mastermind Strategy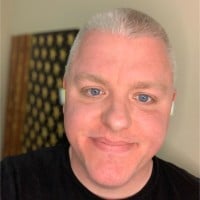 Subscribe and listen on:

Apple Podcasts 

Spotify

iHeart Radio

Google

Podchaser

Podcast Addict

Deezer

JioSaavn
I believe in what I do. I believe in the people I've met. Nobody's let me down. I'm open for business. I mean, it's that simple.
Episode Summary
In this episode, Business Advisor and Multichannel Connector, Joshua J. Gumbiner joins host Connor Dube to talk about salvaging opportunity from crisis. Learn about Josh's "left turn" experience, the importance of building trust and personal relationships in business, and the power of positivity.
Key Takeaways
Dramatic change can happen in an instant, and we survive by believing in — and investing in — ourselves.
Success comes from being yourself and building authentic relationships. Be trustworthy, kind, and useful in your work endeavors. Don't hide behind what everyone else does. Be you.
When challenges — in work and in life — knock you down, remember it's okay to feel the pain and grieve the loss. And it's okay to let go. Because letting go and moving on is the only way to move up.
Hope you enjoyed this episode of B2B Mentors! Make sure to subscribe on your favorite podcast platform. Leave us a 5-star review, so your friends and colleagues can find us too. B2B Mentors is brought to you by activeblogs.com. Head over to our Content Trifecta page to schedule a chat with Connor about custom marketing content solutions for your company and the Content Trifecta effect!
Watch the full interview below: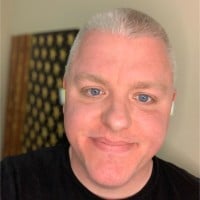 About Joshua:
Joshua J. Gumbiner advises publicly traded and privately held corporations by providing Video Marketing Services, Product Distribution Solutions, Strategic Development Advising, and more. Currently, Joshua is advising on manufacturing opportunities and cannabis related ventures and working with MSOs to provide value-add solutions without rewriting their corporate business models.
Follow Joshua on LinkedIn here: linkedin.com/in/joshuajgumbiner
About Connor Dube:
Connor Dube is Sales & Marketing Director at Active Blogs, an industry leader in B2B social selling and content strategy, Co-Founder of the Mile High Mentors Podcast, and Founder of B2B Mentors. Building his first business at seven, he's gone on to create multiple companies and supporting his clients approaches to adding multiple 8-figures to their sales pipeline with his innovative approach to Social Selling. As a current leader in sales and marketing strategy for complex industries, Connor's been featured in top podcasts, resources, and stages, including MSU Denver's current sales and marketing curriculum.
Connect with Connor on LinkedIn: linkedin.com/in/socialsellingexpert or email him at connor@activeblogs.com