 How to Turn Small Efforts into Big Impact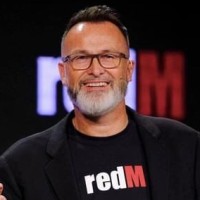 Subscribe and listen on:

Apple Podcasts 

Spotify

iHeart Radio

Google

Podchaser

Podcast Addict

Deezer

JioSaavn
That's fun for me to do things that people don't think are relevant — and then within five years, they think you're a genius.
Episode Summary
David Reid, CTO and CMO of NOV, joins host Connor Dube to talk about the navigating the natural cycles of business, the innovation opportunities of economic downturns, and the importance of always thinking ahead. Hear David talk about building credibility in renewable energy, the advantage of accomplishing something before you tell the world about it, and what it means to operate more like a family than a corporation.
And learn about David's work with redM, a crowdsourcing nonprofit that allows professionals to contribute their skills to help survivors of sex trafficking.
Key Takeaways
When times are tough, prepare for when things will be better, and when everything is going well, take the opportunity to prepare for hard times.
You can use what you've gained in one industry or sector and apply it — whether it's technology, processes, or good people — to other areas.
Downturns are prime opportunities for creativity, innovation, and focusing on meaningful change.
More Highlights
"The goal is not to grow the business ever. Growing the business is the result. That's not the goal. The goal is to grow people. Grow people, and the business will grow. But if you think your goal is to succeed as an individual, no one's following. Now, no one cares about you being successful. They only care about if you're interested in them being successful."
Hope you enjoyed this episode of B2B Mentors! Make sure to subscribe on your favorite podcast platform. Leave us a 5-star review, so your friends and colleagues can find us too. B2B Mentors is brought to you by activeblogs.com. Head over to our Content Trifecta page to schedule a chat with Connor about custom marketing content solutions for your company and the Content Trifecta effect!
Watch the full interview below: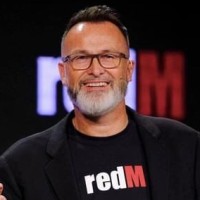 About David Reid:
David Reid is a global public speaker on innovation, change, and leadership — and an advocate addressing modern slavery. David serves on the boards of the Society of Petroleum Engineers, the National Ocean Industries Association, and Redeemed — a trauma-informed recovery program for sex trafficking survivors.
David has authored many published technical papers and magazine articles and owns patents in drilling systems and automation. He has founded industry groups in technology, diversity and inclusion, a startup village, and redM — a pro-bono crowdsourcing organization. He is a winning team member of the first Rockets and Rigs hackathon with a NASA patent-based startup company, Permittivity, and serves as an advisor to their board.
Follow David on LinkedIn here: linkedin.com/in/davidred
About Connor Dube:
Connor Dube is Sales & Marketing Director at Active Blogs, an industry leader in B2B social selling and content strategy, Co-Founder of the Mile High Mentors Podcast, and Founder of B2B Mentors. Building his first business at seven, he's gone on to create multiple companies and supporting his clients approaches to adding multiple 8-figures to their sales pipeline with his innovative approach to Social Selling. As a current leader in sales and marketing strategy for complex industries, Connor's been featured in top podcasts, resources, and stages, including MSU Denver's current sales and marketing curriculum.
Connect with Connor on LinkedIn: linkedin.com/in/socialsellingexpert or email him at connor@activeblogs.com