 Leverage Scrappy Marketing to Become a Market Leader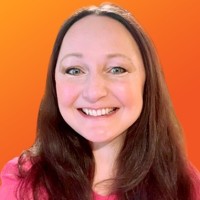 Subscribe and listen on:

Apple Podcasts 

Spotify

iHeart Radio

Google

Podchaser

Podcast Addict

Deezer

JioSaavn
When they understand the mission, people are going to get on board.
Episode Summary
In this episode, Eugina Jordan, Vice President of Marketing at Parallel Wireless, joins Connor to talk about her experience as a self-made, immigrant woman. Eugina has built her career on human connection — emphasizing teamwork, personal development, continuing education, creativity, loyalty, and giving back. Learn how to leverage the 3Cs: content, collaboration, and connection and the principles of "scrappy marketing" to adjust and optimize your marketing strategy quickly and effectively.
Key Takeaways
Use what you have. You may not have the biggest budget, but if you can deliver quality at the right time, use that to your advantage. Leverage your team's talent and strengths to direct your efforts where you can deliver the best result.
Education is the key to market leadership. Focus on staying educated and up to date yourself, and keep your team informed. Use this constantly growing knowledge base to educate the market, and they will look to you as the expert and seek you out first.
The best tools are those that help you meet your objective. If something is working well for you, there is no need to replace it with the shiny new thing. If it stops working, find — or make — something better.
More Highlights
Recommended Reading:
David and Goliath by Malcolm Gladwell
Favorite Quote:
"I've learned that people will forget what you said, people will forget what you did, but people will never forget how you made them feel."
— Maya Angelou
Parallel Wireless is hiring! Visit the website to join the telecom revolution!
Hope you enjoyed this episode of B2B Mentors! Make sure to subscribe on your favorite podcast platform. Leave us a 5-star review, so your friends and colleagues can find us too. B2B Mentors is brought to you by activeblogs.com. Head over to our Content Trifecta page to schedule a chat with Connor about custom marketing content solutions for your company and the Content Trifecta effect!
Watch the full interview below: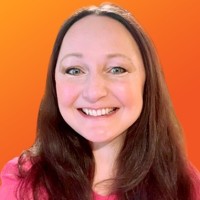 Eugina Jordan is a self-made immigrant woman. She began her telecom career as a secretary and has gone on to become VP of Marketing of major telecom industry disruptor Parallel Wireless. Eugina has over 20 years of strategic marketing experience — leading marketing and communications for small and large global technology companies. She is also an inventor, holding 6 patents that include 5G and Open RAN. Her passion is helping other women in telecom to realize their full potential through mentoring, community engagement, and workshops.
Eugina resides in Massachusetts with her husband, teenage son, and three rescue dogs.
Connect with Eugina Jordan on LinkedIn, or visit parallelwireless.com to learn more about Open RAN and Parallel's revolutionary approach to telecom.
About Connor Dube:
Connor Dube is Sales & Marketing Director at Active Blogs, an industry leader in B2B social selling and content strategy, Co-Founder of the Mile High Mentors Podcast, and Founder of B2B Mentors. Building his first business at seven, he's gone on to create multiple companies and supporting his clients approaches to adding multiple 8-figures to their sales pipeline with his innovative approach to Social Selling. As a current leader in sales and marketing strategy for complex industries, Connor's been featured in top podcasts, resources, and stages, including MSU Denver's current sales and marketing curriculum.
Connect with Connor on LinkedIn: linkedin.com/in/socialsellingexpert or email him at connor@activeblogs.com