 Marketing is Not About Doing What You Want!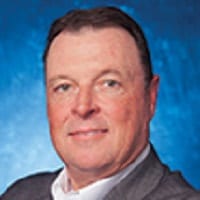 Subscribe and listen on:

Apple Podcasts 

Spotify

iHeart Radio

Google

Podchaser

Podcast Addict

Deezer

JioSaavn
Giving your time as a mentor can be as valuable as getting mentored.
Episode Summary
In this episode, Ian Fardy, Vice President of Marketing at NDC, talks about the importance of building your marketing strategy around what your client and their customers want. Learn about the role mentoring — and being mentored — plays in a successful career, the nature of successful teamwork, and how resiliency factors into the success or failure of an idea.
Key Takeaways
Building a campaign isn't about what you want or what you like. It's about focusing on what your client and their customers need. You may have to market something you don't know anything about to an audience you don't understand. It's your job to learn about the product and the audience, so you can fulfill your client's expectations.
Use what works. Look at what makes others in your field successful on social media and emulate their strategies.
When leadership trusts in the talent and abilities of its various teams and departments, it creates an environment conducive to creativity and innovative problem-solving.
Hope you enjoyed this episode of B2B Mentors! Make sure to subscribe on your favorite podcast platform. Leave us a 5-star review, so your friends and colleagues can find us too. B2B Mentors is brought to you by activeblogs.com. Head over to our Content Trifecta page to schedule a chat with Connor about custom marketing content solutions for your company and the Content Trifecta effect!
Watch the full interview below: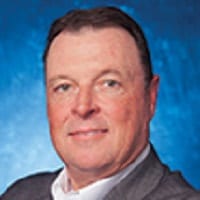 About Mark Metry:
Ian Fardy joined NDC in 2016 after over 12 years with the Health Industry Distributors Association (HIDA) where he served as Executive Vice President. He currently leads the NDC marketing team and oversees strategic marketing partnerships with NDC's manufacturers, in addition to producing NDC's annual meetings and events. Ian holds more than 25 years of experience in sales, marketing, and trade show, convention, and special event management.
Follow Ian on LinkedIn here.
Learn more about NDC.
About Connor Dube:
Connor Dube is Sales & Marketing Director at Active Blogs, an industry leader in B2B social selling and content strategy, Co-Founder of the Mile High Mentors Podcast, and Founder of B2B Mentors. Building his first business at seven, he's gone on to create multiple companies and supporting his clients approaches to adding multiple 8-figures to their sales pipeline with his innovative approach to Social Selling. As a current leader in sales and marketing strategy for complex industries, Connor's been featured in top podcasts, resources, and stages, including MSU Denver's current sales and marketing curriculum.
Connect with Connor on LinkedIn: linkedin.com/in/socialsellingexpert or email him at connor@activeblogs.com