 Winning Strategies for Marketing & Selling to Super-Smart People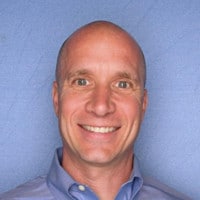 Subscribe and listen on:

Apple Podcasts 

Spotify

iHeart Radio

Google

Podchaser

Podcast Addict

Deezer

JioSaavn
If you believe in something, go for it. Do it and test and learn, right? Try it—and sounds like, you know—it's very basic. But if it works, do more of it. If it doesn't work, find out why it doesn't work and change it, or stop doing it. That's a lot of it.
Episode Summary
This episode features Greg Simpson, Global Tech Executive, CEO, CMO, and Corporate Board Director. Greg shares his hard-won wisdom on the challenges of marketing to experts. His experience marketing in highly specialized technical fields — specifically life sciences clinical trials and AI-enabled data analytics — gives him unique insight into the importance of knowing your stuff when pitching to "really smart people."
Key Takeaways
Subject matter experts will recognize when you're "faking it." Research is essential. Find out where and how your target market learns about new solutions and what kind of presentation they prefer. Anticipate high-level questions and nail down specifics. Because one wrong word can convince "really smart people" that you don't know what you're talking about.
Part of understanding any industry — and this goes double for high-tech, specialized industries — is understanding the challenges they face. This goes beyond a surface-level knowledge of their pain points. Memorizing a list of key terms is not the same as exploring and comprehending the depth and nature of an industry's unique problems.
Diversify your resources. Build relationships in the industry. Ask questions. Talk to industry analysts to learn what solutions your potential clients are seeking. Learn what your competition has to offer and explore ways to distinguish your product or company.
More Highlights
Technology is evolving quickly. Before you invest in new marketing technology, understand exactly what you need and what a potential vendor's product does well at its core. If your main issue is only addressed in an auxiliary feature of the vendor's product, their solution is not the best one for you—and it could cause more problems than it solves.
Customer testimonials are vital to success in specialized markets. Prospects want to know what they're going to get and how well it's going to work, and that information is more effective when it comes from their peers.
Hope you enjoyed this episode of B2B Mentors! Make sure to subscribe on your favorite podcast platform. Leave us a 5-star review, so your friends and colleagues can find us too. B2B Mentors is brought to you by activeblogs.com. Head over to our Content Trifecta page to schedule a chat with Connor about custom marketing content solutions for your company and the Content Trifecta effect!
Watch the full interview below: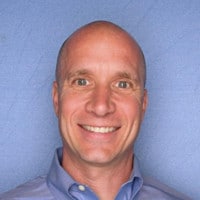 Gregory T. Simpson has run a marathon in every state, completed the Ironman triathlon, claimed Mount Kilimanjaro, been Chairman of the Board of a $3.5 billion financial institution, and spent the last eight years marketing to the super-smart people in life sciences that make sure all new pharmaceuticals are safe and effective.
As the leader of Saama's overall marketing strategy and execution, Greg is responsible for building and strengthening the Saama brand, supporting growth strategies, cultivating opportunities, and increasing demand for Saama solutions.
Prior to joining Saama, Greg spent more than five years at Medidata Solutions, a leader in eClinical development software, where he led an integrated marketing team, built a marketing operations team, and oversaw product marketing for the Medidata Clinical Cloud.
Before Medidata, he was the Chief Marketing Officer at Frontwave, a cloud software startup. Greg is also the founder of a marketing consultancy and served as the CEO of an internet startup. Prior to those entrepreneurial experiences, he held executive marketing, product management, and sales positions at AT&T.
Find Gregory on LinkedIn.
About Connor Dube:
Connor Dube is Sales & Marketing Director at Active Blogs, an industry leader in B2B social selling and content strategy, Co-Founder of the Mile High Mentors Podcast, and Founder of B2B Mentors. Building his first business at seven, he's gone on to create multiple companies and supporting his clients approaches to adding multiple 8-figures to their sales pipeline with his innovative approach to Social Selling. As a current leader in sales and marketing strategy for complex industries, Connor's been featured in top podcasts, resources, and stages, including MSU Denver's current sales and marketing curriculum.
Connect with Connor on LinkedIn: linkedin.com/in/socialsellingexpert or email him at connor@activeblogs.com